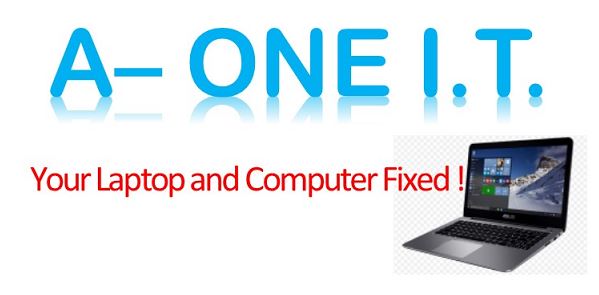 Disk Data Recovery Service for Business or Home - Nationwide Service
We are a private, independent data recovery company based in Holmfirth, West Yorkshire, since 1998; our objective is to offer low cost Data Recovery including clean room services for all customers. We do not send disks to other companies to recover the data.
Data recovery service pricing (August 2017):
Hard Drives up to 2TB - £120
Hard Drives over 2TB - £pricing on application
Pricing based on disk drives that our Professional Recovery systems : PC-3000 and DDI can recover from.
**** APPLE mac/imac, Unix, Linux disks recovered from as well ****

No Data No fee *. All data recovery work is undertaken strictly to our terms-and-conditions.asp
100s of satisfied clients, high success rate. All prices include VAT. 100% confidential service.

A-ONE IT provides affordable professional hard drive disk data recovery for the following drives:-
Desktop or Notebook drives - either 1.8", 2.5" or 3.5", memory cards, USB flash pen drives.
USB pen drives data recovery from £60 (10% discount for students)

Your valuable hard drive disk data can get corrupted or lost for many reasons including:-
* Formatting, virus attack, human or accidental error
* Power surge, general degradation of hard drive due to age
* File System corruption
* USB interface issues
* Bad block or bad sectors
* Impact damage or other physical damage due to water etc.

Professional Hard Disk Data Recovery Price From £120*
Hard Disk Recovery Problems and Their Symptoms (General Guide Only)
Disk Problem
Disk Symptom
Computer or laptop broken
Your computer or laptop has broken and you require simple data recovery from your hard drive
System not booting
This is because your computer or laptop has a problem with the disk and it cannot boot, simple data recovery again
The disk has been accidently formatted or a virus has attacked the partition
Requires more complex logical data recovery solution
The disk has a hardware problem that requires specialist data recovery, for instance, bad blocks
This is more complex data recovery and requires the use of A-ONE IT's state of the art recovery solution (low cost recovery from £120* ) - Disk has hardware fault
The disk appears to have completely failed, no power, no noise. This would require a "donor PCB" to investigate further
Around 15% of disks fall into this category and most of these might require a new replacement PCB Board (this would be an additional charge)
The disk emits knocking or clicking noises "click of death". This needs careful investigation as a faulty PCB may be culprit or usually bad heads within the disk
Around 15% of disks fall into this category and many of these could require a donor head swap and/or PCB donor.
Head Swap from £70 inc VAT
If you start to hear any unusual noises coming from your hard drive, do not delay in seeking professional advice.
* Extra costs for donor hardware applicable, return postage £10.
Compare our pricing to many of the franchise companies on the web charging £480+ and - e.g. PC World £700!.
Clean room inspection of hard drive £35 including VAT.
HSA swap - head set assembly labour £70 + Cost of donor disk around £65 to £90
Postage is additional to our fees (£10.00 postage fee will be charged on all hard drives returned to customers).
Call 07771 761049 or 01484 681286